Summary
Climate change and food security – two of the most urgent challenges the world is facing – are inextricably linked. Agriculture is both a major contributor to climate change and deeply affected by it, with vulnerable people and communities often the hardest hit. This link also means that instead of being part of the problem, our food systems can and must be part of the solution. Investment in science and evidence-based innovations is key to both transforming fragile food, land and water systems and tackling climate change. Technologies and innovations driven by data and science and supported by appropriate and inclusive policies, institutions, and adequate finance, can help farmers reduce emissions, adapt to climate change, and enhance food and nutrition security, improving their incomes and livelihoods.
Today's youth are the stewards of this work to tackle climate change through scientific research, innovation and resilient, sustainable agriculture. They are also among those who will be most affected by the impacts of climate change as the climate crisis deepens. Empowering the next generation of scientists and farmers, and listening to their voices, are both critical for ensuring that people and planet have a bright future.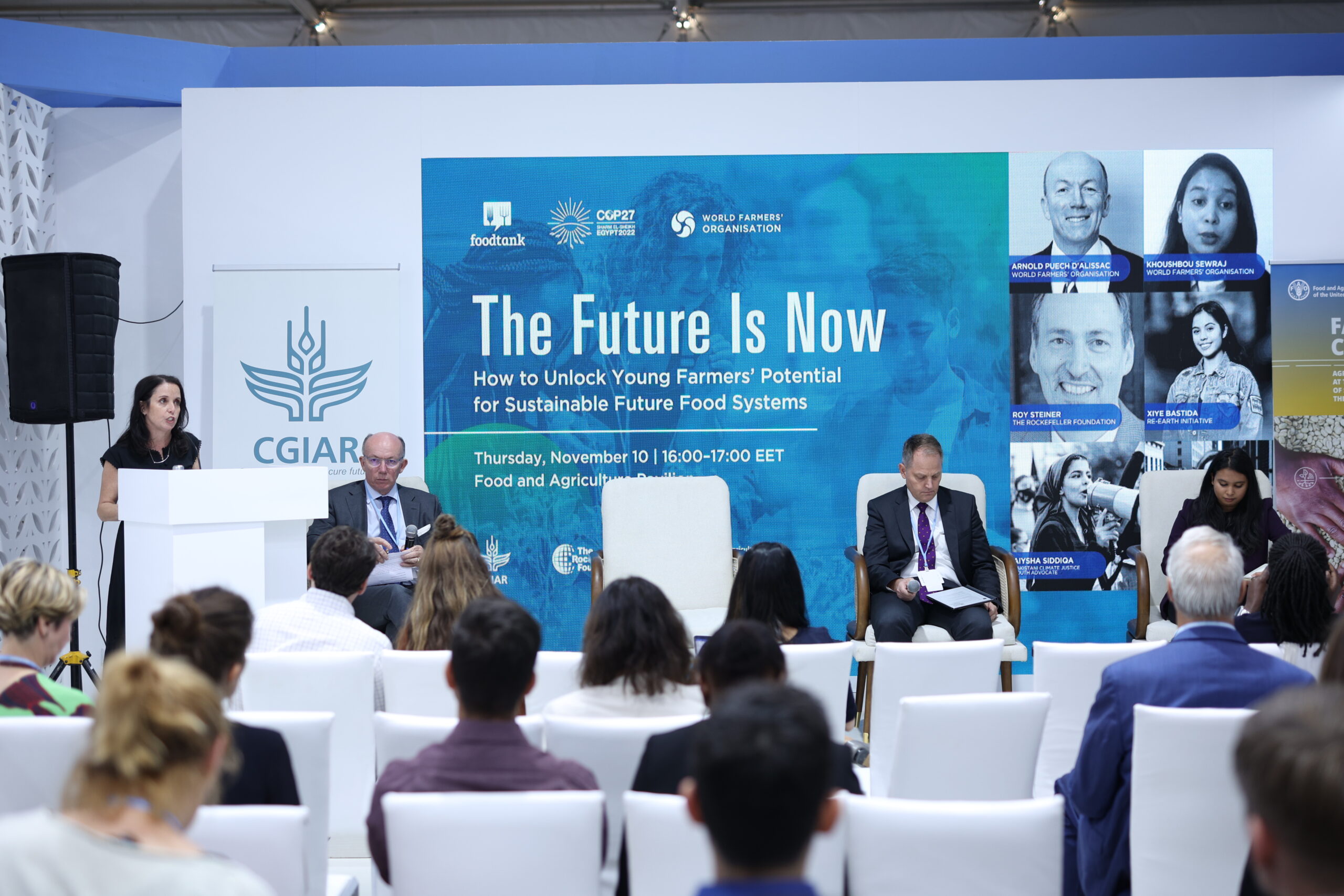 The Future is Now: How to Unlock Young Farmers' Potential for Sustainable Future Food Systems event kicks off in the Pavilion.
Highlights
Through a number of science- and youth-focused side events, the pavilion co-hosts and partners:
The Rockefeller Foundation also announced ten grants to scale indigenous and regenerative agriculture practices globally. Learn more and watch the recording.
Alongside the events, pavilion co-hosts met with key partners, including Akinwumi Adesina, President of the African Development Bank and Yemi Akinbamijo, Executive Director of the Forum for Agricultural Research in Africa (FARA).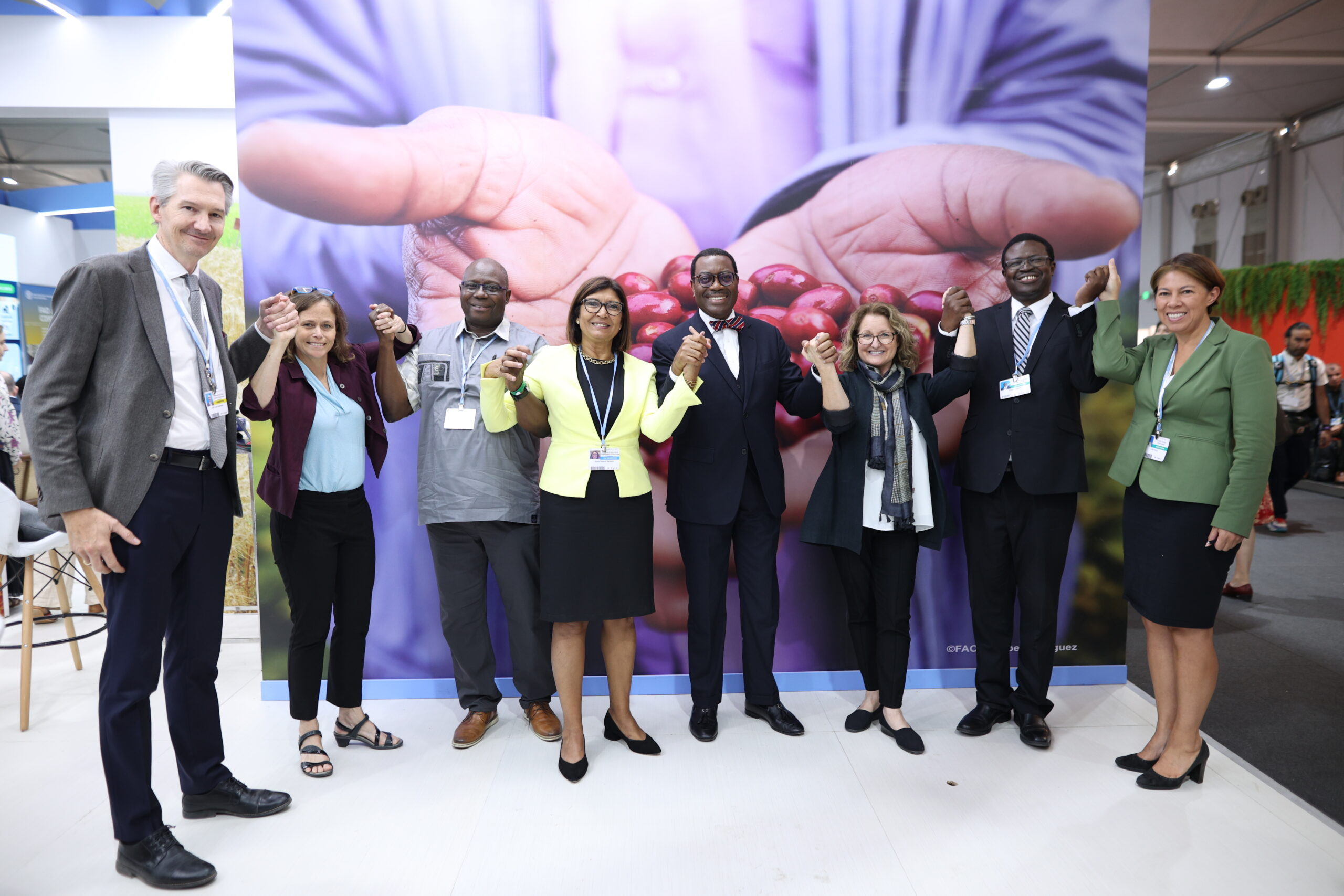 From left to right: Juan Lucas Restrepo, Global Director of Partnerships and Advocacy, CGIAR; Beth Dunford, Vice President, Agriculture, Human and Social Development, AfDB; Yemi Akinbamijo, Executive Director, FARA; Maria Helena Semedo, Deputy Director General, FAO; Akinwumi Adesina, President, AfDB; Claudia Sadoff, Executive Managing Director, CGIAR; Martin Fregene, Director of Agriculture and Agro-Industry, AfDB; Lotte Pang, Managing Director, Communications, CGIAR.
Reel of the day
Videos and photos
Watch recordings and see photos from the events on November 10. You can also visit the COP27 Food and Agriculture Pavilion YouTube playlist to see all recordings from the Pavilion.
Beyond the Pavilion
COP27 news