Summary
The changing climate introduces challenges for agricultural producers, threatening to drastically reduce agricultural productivity, and presents severe socio-ecological consequences. Smallholder farmers are particularly vulnerable to climate change as they lack finances and resources to manage these agricultural risks. A coherent strategy for addressing agricultural adaptation is urgently needed. On Adaptation and Agriculture Day, discussions highlighted short- and long-term adjustments that can transform food value chains and enable producers to take advantage of future conditions.
Highlights
Through a full day of event programming focused on different facets of agriculture and adaptation, pavilion co-hosts and partners:
Alongside the events, pavilion co-hosts met with high-level partners and stakeholders, including Gérardine Mukeshimana, Rwandan Minister of Agriculture and Animal Resources.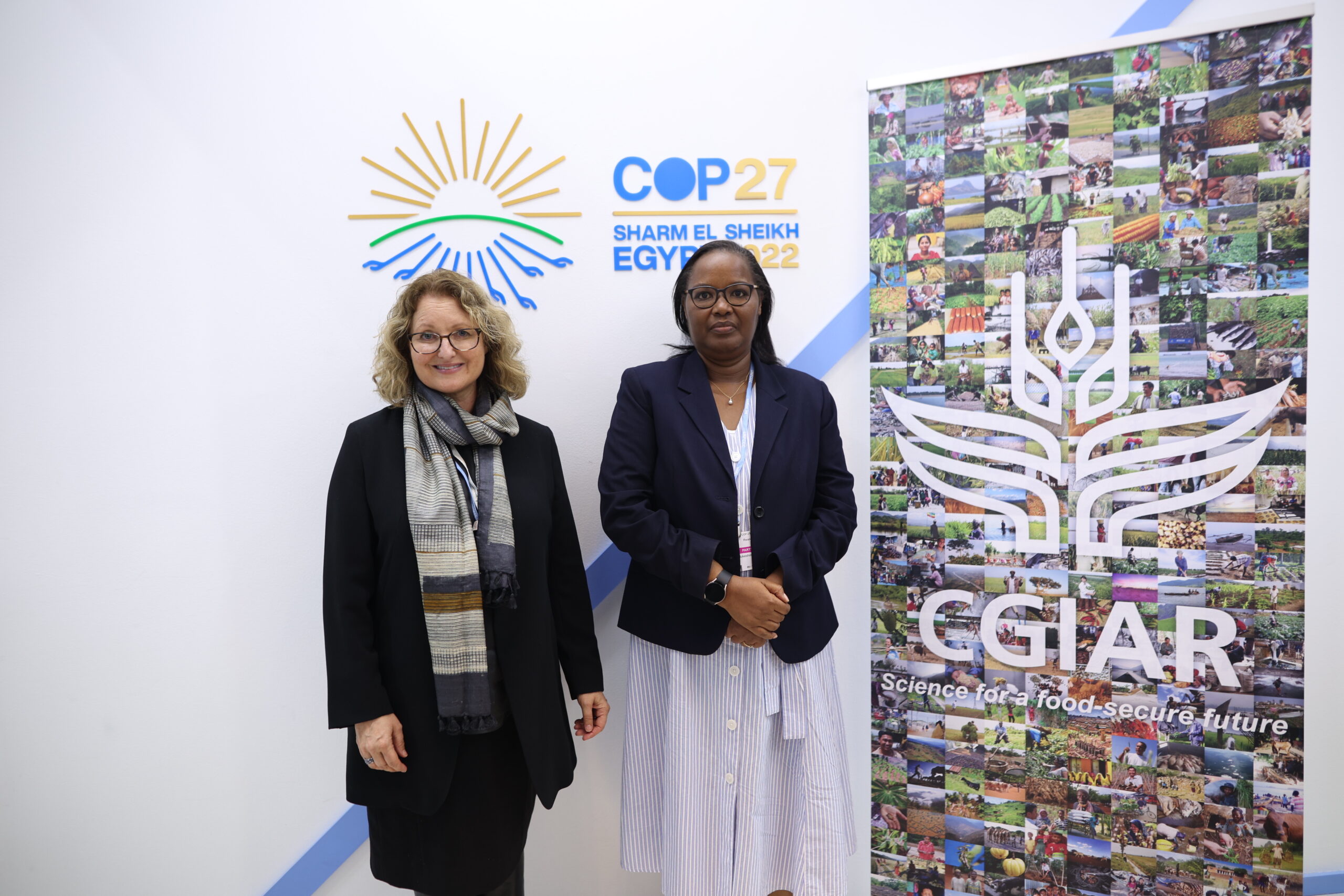 Reel of the day
Videos and photos
Watch recordings and see photos from the events on November 12. You can also visit the COP27 Food and Agriculture Pavilion YouTube playlist to see all recordings from the Pavilion.
Beyond the Pavilion
COP27 news